FY Racing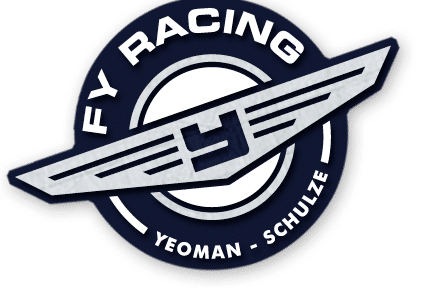 Information
FY Racing is located right next to CarQuest across from Walmart in downtown Houghton, MI. Please call to make an appointment if you'd like to stop by as we usually are very busy prepping the cars for upcoming events!
Contact Details
1402 Memorial Drive Houghton, MI 49931
Phone: (906) 369-3164
Email: aj@fy-racing.com
Web: www.fy-racing.com
The Team – FY Racing
ADAM YEOMAN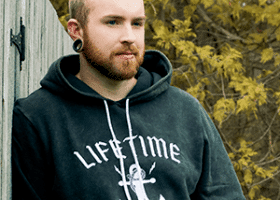 I was born in the UK and moved to the US when I was 10. During high school I would spectate at the Lake Superior Performance Rally every October and that was when I started to get really interested in cars and their capabilities. After high school I bought my first Subaru (1999 2.5RS) and started messing with around with it. About a year after graduation I started touring with a punk rock band but joined the melodic metal band called The Hurt Process soon after. We toured extensively throughout Europe and the US including two summers on the Vans Warped Tour as well as produced several records through Chicago-based punk/metal label, Victory Records. I met my wife in 2005, got married and moved back to the US in 2007. Since I wasn't touring anymore I felt it was the right time to pursue my passion for motorsports and that came in the form of rally. My co-driver Jordan and I re-developed a super-production car into our first open-class car and the rest is history.
JORDAN SCHULZE
I grew up in Hancock, MI and, like Adam, would spectate LSPR during high school. I attended Michigan Tech for about four years but left to play guitar for The Hurt Process on a summer US tour. From that point, I moved to the UK with Adam to continue playing for the band while touring Europe and the US. I moved back to the U.P. in 2007 but continued to work as a drum tech for different touring bands in the US and Europe. Adam and I had always talked about what it would take to build a competitive rally car and one day we just decided to make it happen. For the most part, we built the entire thing ourselves. If we had a question, we jumped online to try to find the answer. It was quite the learning experience and I am happy to be in the co-driver seat for another year in Rally America.
THE FY CREW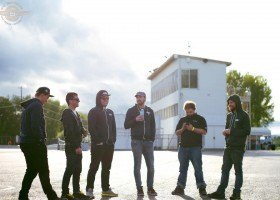 A team comprised of motorsport enthusiasts and good friends; the FY crew members have probably worked more nights than they have slept over the course of a season. The magic formula is a group of friends that can have a good time but get down to business when duty calls and because of that, you'll almost always catch a smile or two coming from the FY service area.

Recommended Reading: