Easy Ways on How to Reset Shark Ion Robot
If you buy an item via links on this page, we may earn a commission. Our editorial content is not influenced by commissions. Read the full disclosure.
Do you have a Shark Ion Robot at home? Do you want to reset it? If so, learn the possible reasons why it needs to be reset and how to reset shark ion robot here.
Having a clean house is a must for most of us. But with our schedules getting too busy, it's no longer surprising if some of us decide to use a modern approach in cleaning.
While it's effective, sometimes, it's just too hard to manage for some of us, especially if we don't entirely understand this device's manual. For instance, knowing how to reset shark ion robot is one of the most common difficulties owners have when dealing with their shark ion robots. Luckily, this guide will show you how:
What is Shark Ion Robot?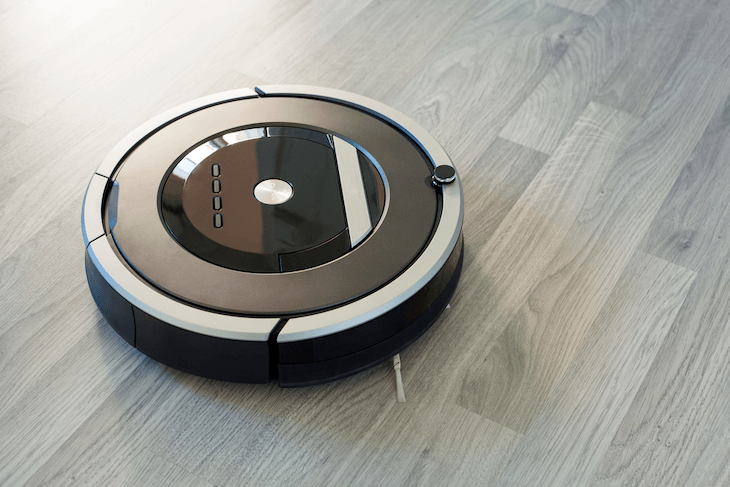 The Shark Ion Robot is the perfect solution for your everyday problems when it comes to cleaning. This device makes use of an easy-to-use mobile application, so you can monitor and use it anytime you want.
This Shark Ion Robot actually features a self-cleaning brush roll which collects dust, allergens, hair, and dander in order to prevent the daily build-up of this dirt in your home.
It also has a Smart Sensor Navigation, which will help you seamlessly navigate the carpets and the floors while its proximity sensors are assessing the surroundings in order to adapt to obstacles. Dual spinning side brushes are also present, which can help clean debris out of corners and edges. With Wi-Fi connectivity and optional cleaning and scheduling, you wouldn't have any trouble working with it.
If you want to know more about the Shark Ion Robot, you can view it here.
How to Reset Shark Ion Robot?
Getting started with the device is quite easy but questions about how to reset Shark Ion Robot is another story. So, if there is a problem with your device, you can just simply check out the following:
The Vacuum is Cleaning on Its Own
There are instances that you will be surprised to find that your Shark Ion Robot starts cleaning on its own, and maybe you'll be wondering why. This problem actually roots from scheduling. In order to reset the scheduling, use the device remote control or the app installed in your phone to clear the schedule before putting on a new one. Another cause of this problem is a wrongly-set clock. You simply have to set the time first before you make a schedule for auto-cleaning.
The Vacuum Leaves Dirt on the Floor
If this happens to your Shark Ion Robot, you just have to check the brushes and see if any of it is already worn-out. If you see one, make sure to replace it immediately, so you can use your device right away.
Your Vacuum is not Connecting to the Wi-Fi
If your device is newly-bought, it will probably take a lot of tries before you can successfully connect it to the internet. You just have to make sure that you are using the recommended frequency your robot vacuum needs as some work on 2.4 GHz while some work on both 2.4GHz and 5 GHz. You can also try to reset your router to see if your device will already connect.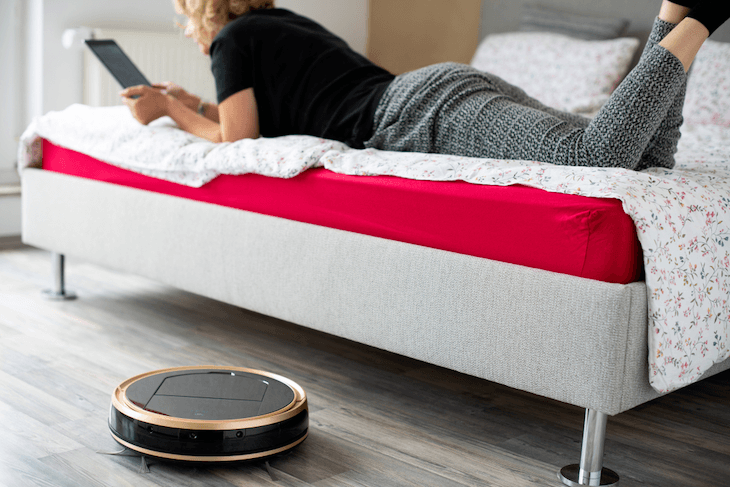 Conclusion
Though a robot vacuum cleaner sure helps a lot when it comes to cleaning, there is still a downside to everything. Shark Ion Robot is actually no exception. However, if you try to figure it out and ask for help, you can make the most out of everything and you can definitely make your robot vacuum cleaner the perfect cleaning device for your home.
Related Posts:
TOP 5 most viewed articles in month
In compiling a top-5 list of this month's most popular articles: