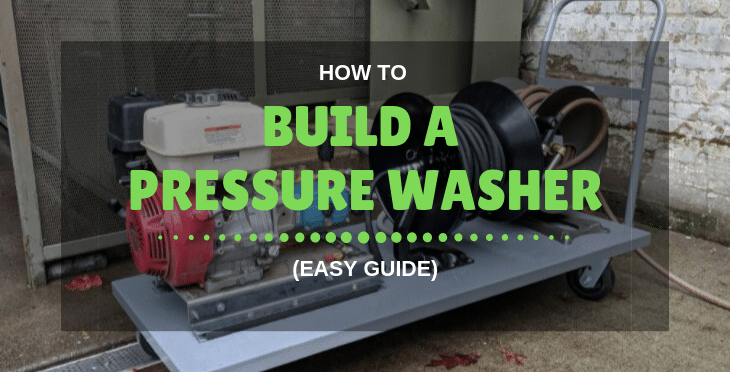 How to Build a Pressure Washer (Easy Guide)
If you buy an item via links on this page, we may earn a commission. Our editorial content is not influenced by commissions. Read the full disclosure.
Did you know that you can build your own pressure washer with the help of some tools? Here's our quick and easy guide on how to build a pressure washer.
Pressure washers are actually an essential for every homeowner simply because they need pressure washers to reach the very hard to reach areas of their homes and take away the very stubborn stains that tend to get stuck to the exterior walls or roofs.
Of course, pressure washers don't come cheap. In fact, they can put a dent in your budget. A good alternative to buying a brand new pressure washer is to simply learn how to build a pressure washer.
Is it even possible to learn how to build a pressure washer system? 
Yes it is! 
All you need to do is secure a few tools and a few materials. Once you have all of those, learning how to build a pressure washer is easy!
So, let's get to the steps, shall we?
9 Steps to Build Your Own Pressure Washer Machine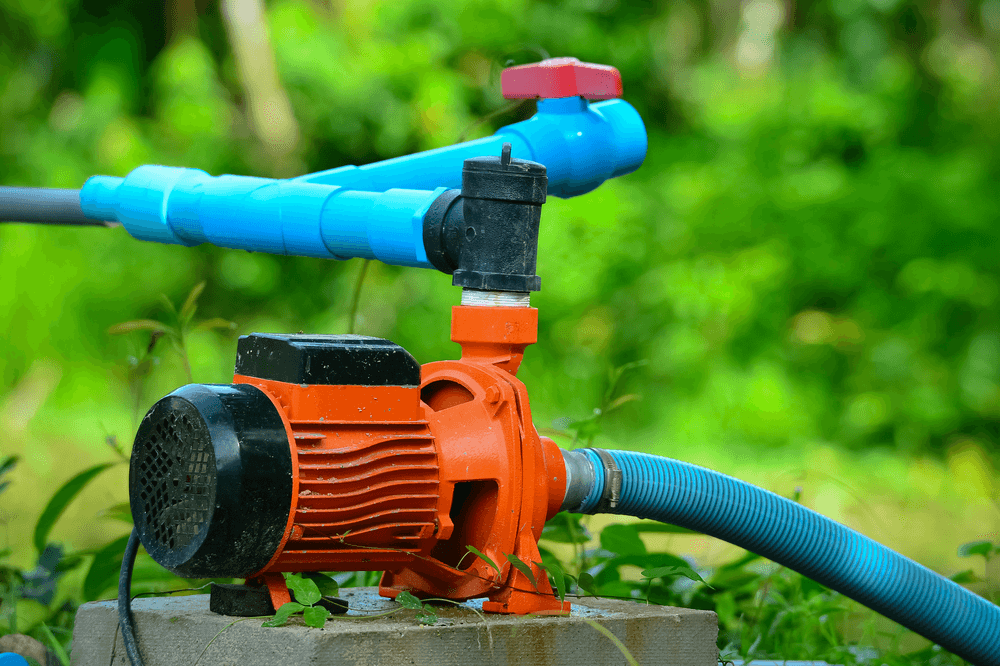 The first thing you should do is get the materials. The basic things that you'll need is a base, a frame, a motor, a pump, a tank, and a hose. 
Next, put all the materials into position. First, you'll need to put the base on the floor and place the motor in the center of the base. After that, put the frame on top. To keep the motor in place, you can lock it on the base with some utility bolts and fasteners. 
For pressure washers, you'll need two kinds of tanks– water and air tanks. You just have to secure them at the rear area of the frame. Fasten them carefully so that they won't fall off. Take note that you don't really need to learn how to build a pressure washer tank. You can buy those at the store. 
Place air and water tanks along the back of the frame area and make sure to secure these tanks to the frame. Connect the hose to the faucet. After which, you can now connect the hose to the water tank.
Connect the Hose to the Water Source
For the hose, you can use a simple garden hose. Simply connect the garden hose to your faucet for the water source then connect the other end to the water tank.
Next, take the water pump and attach it to the air and water tanks. You can attach them using a pressure hose.
Install Electric or Gas Components
In this stage, you'll now decide whether you'll want a gas-powered pressure washer or an electric pressure washer. Attach the necessary components to the motor area and fill in the necessary fuel. Gas will be needed for the gas-powered types and an electrical connection for the electric power washers.
Do you have to learn how to build a pressure washer nozzle? No, because you can buy any nozzle from the store. Just make sure you get the nozzle that's appropriate for your washer and you're good to go.
The last step is to simply test the pressure washer. If everything works well for around 2 minutes of continuous use, then your pressure washer is good. If not, then there are probably some parts that you'll need to double check again.
Start Cleaning Your House
Now that everything is good, you can start cleaning your house and your patio!
Conclusion
As you can see from our guide above, it's actually not that hard to make a pressure washer. So long as you buy all the necessary things needed to build your machine and follow the steps on how to build a pressure washer.
Most people don't want to try to build their own pressure washer because they think they might just fail at the project. However, it's not that hard of a project to do. As long as you're very meticulous with all the connections, then your pressure washer should work just fine.
TOP 5 most viewed articles in month
In compiling a top-5 list of this month's most popular articles: